Location : Appearance > Customize > Theme Options > Menu > Primary Menu
A primary menu is a place where you can set the primary menus in the header section of your site.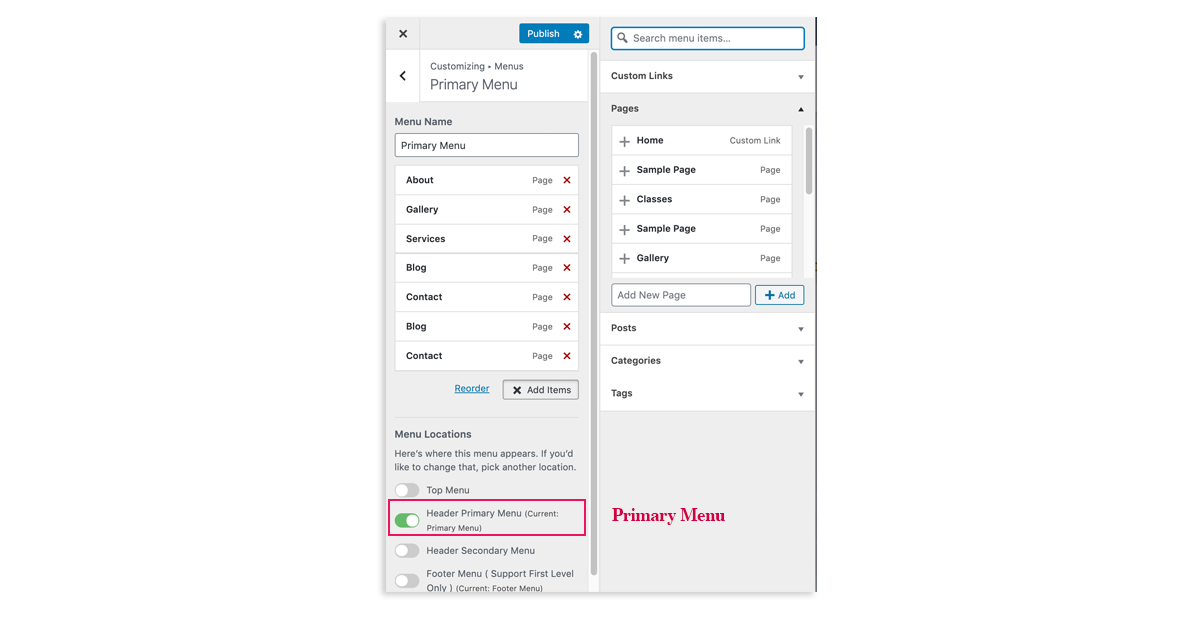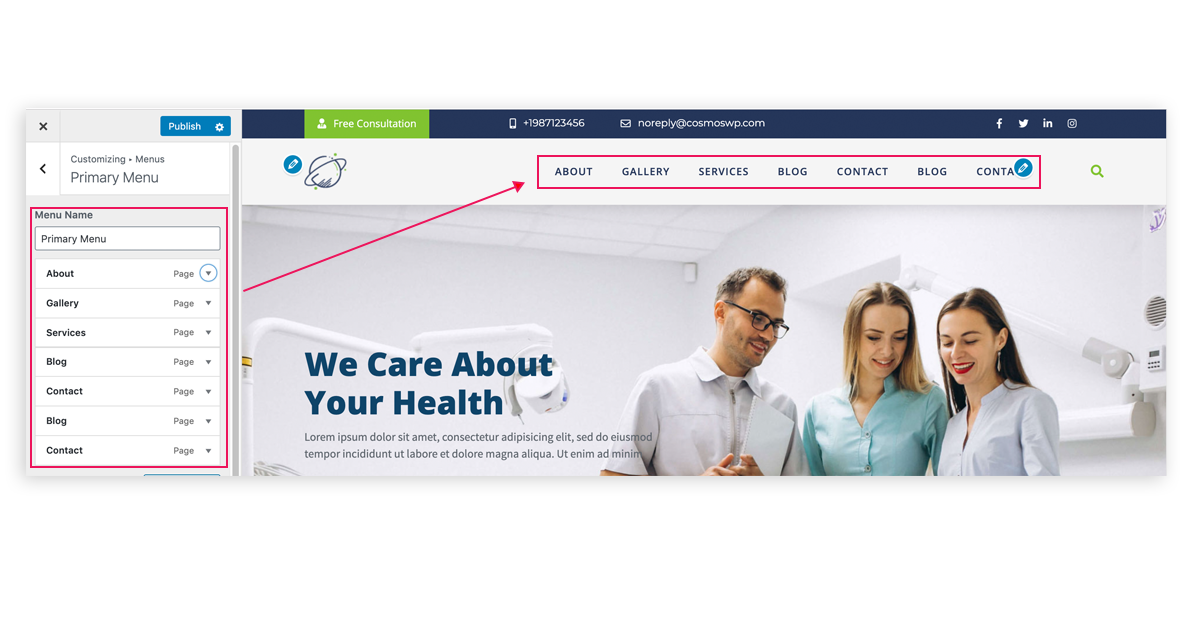 Any Issues?
If you encounter any issue related to Primary Menu with CosmosWP then visit our support page here – CosmosWP Support.