Customizing Header Contact Information lets you set the contact information on the top bar of the header section. You can set the icons, title, link, alignment, margin and padding, icon size, and typography. Just follow the steps below.
Dashboard>Appearance>Header Builder/Option>Contact Information
Easily add contact information from the "Add New Contact Information".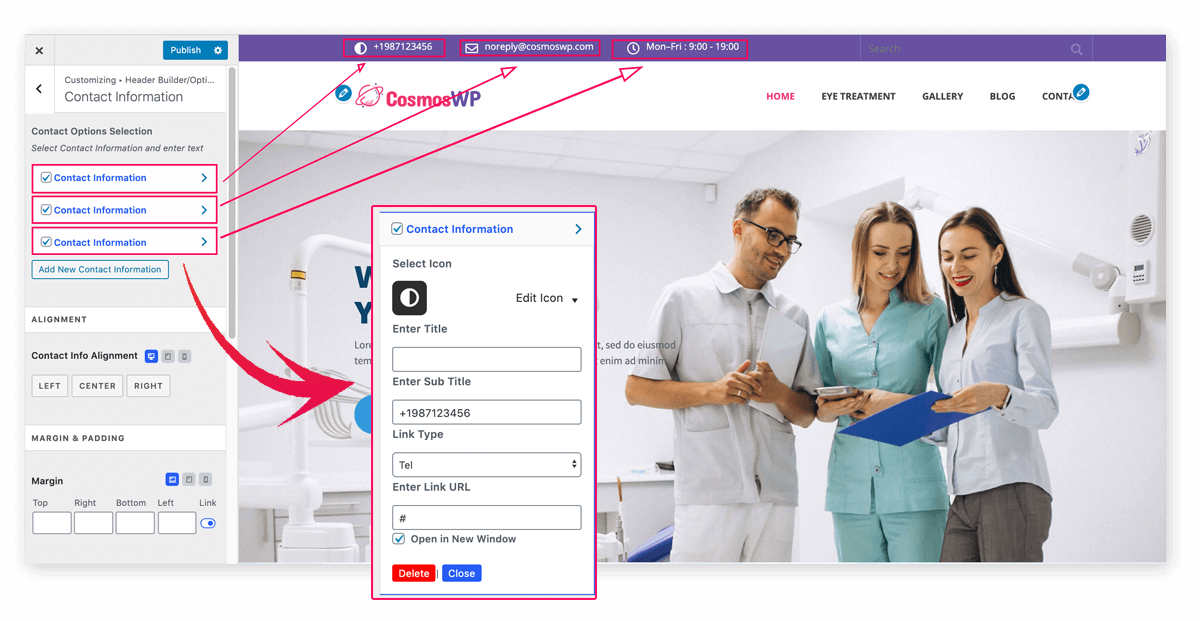 Any Issues?
If you encounter any issue related to Header Contact Information with CosmosWP then visit our support page here – CosmosWP Support.