Unlike other themes, installing CosmosWP is super simple. There are three different ways you can install and activate the theme.
1. Search from theme Directory 
You can directly search in the theme directory of your site. This is very common and one of the easiest method of installing the theme.
Follow the following steps
Go Dashboard> Themes> Add New> Seach for CosmosWP> Install>Activate the plugin
2. Uploading Zip File
Alternatively, you can directly download the CosmosWP theme from the official this link. And follow the instruction as below
Go to Dashboard
Appearance>Themes>Add New>Upload Themes> and chose the zip file>Install>Activate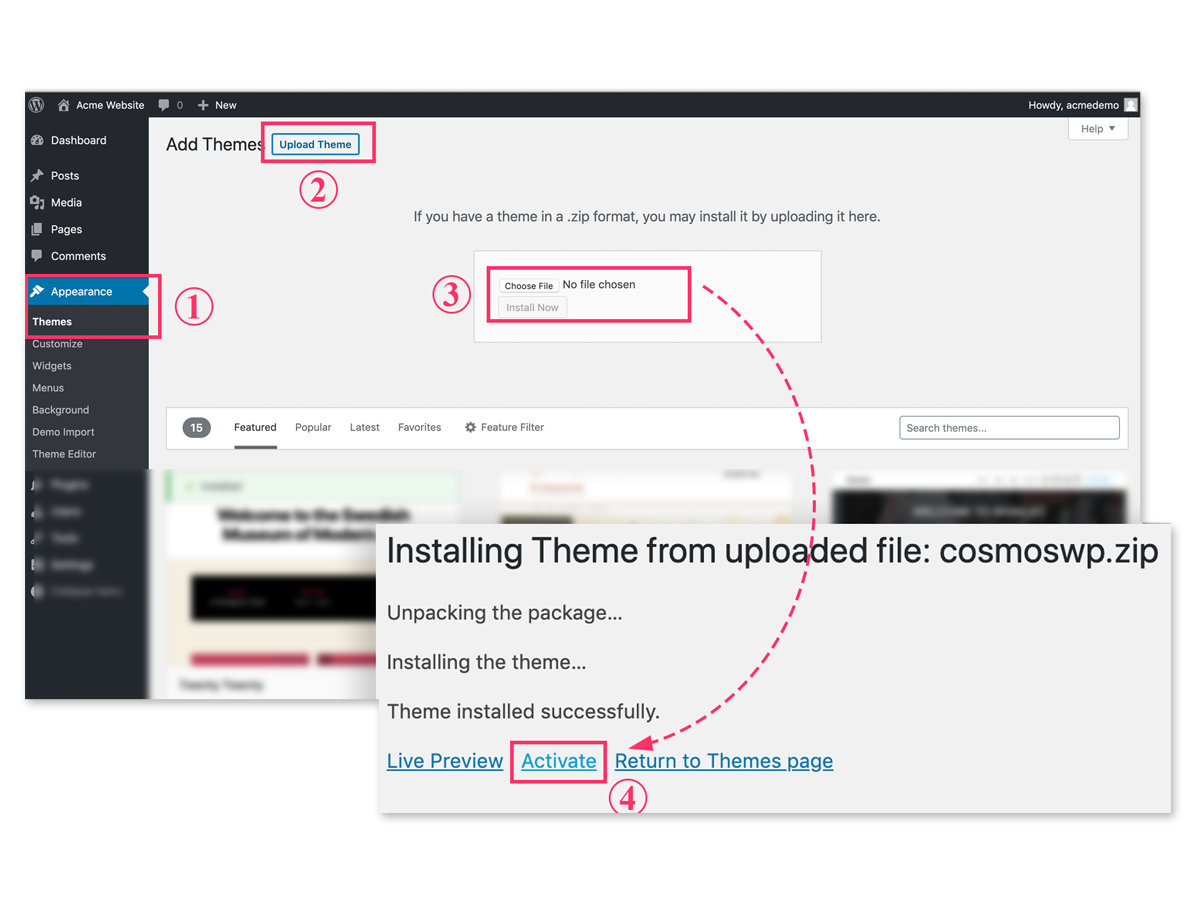 3. There is a third way you can install the theme. This method is not common but very useful when there are server-side issues (such as memory limit). You can directly upload the theme file in the server from the backend of your website. Follow the following steps:
Login to you cPanel or FileZilla
File Manager>public_html>wp-content>themes
Upload the zip file
Extract the zip file (you can delete the zip file aster successful extraction)
Go the dashboard and activate the plugin
Additional information: WordPress Codex – Using Themes