Build a professional website in a simple, yet effective way. Follow these few steps to get on the right track !
The CosmosWP theme zip file should begin to download immediately.
Problem on Downloading!!! Click here to download the theme.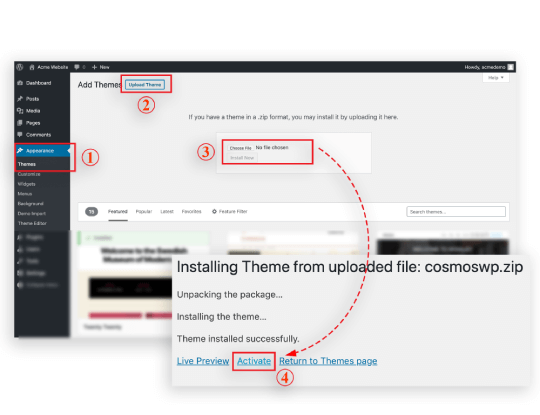 1. Installing CosmosWP
Download the zip file of theCosmosWP Theme from WordPress Directory. Follow the following steps
Dashboard > Appearance > Themes >Upload Theme

You can directly search from the theme section of you dashboard. Once you upload, activate the theme.
2. Getting Started
Once you intall the theme. Click in the Get Started with CosmosWP.

This quick demo import setup will help you configure your new website like theme demo.

It will install the required WordPress plugins, default content and tell you a little about Help & Support options. It should only take less than 5 minutes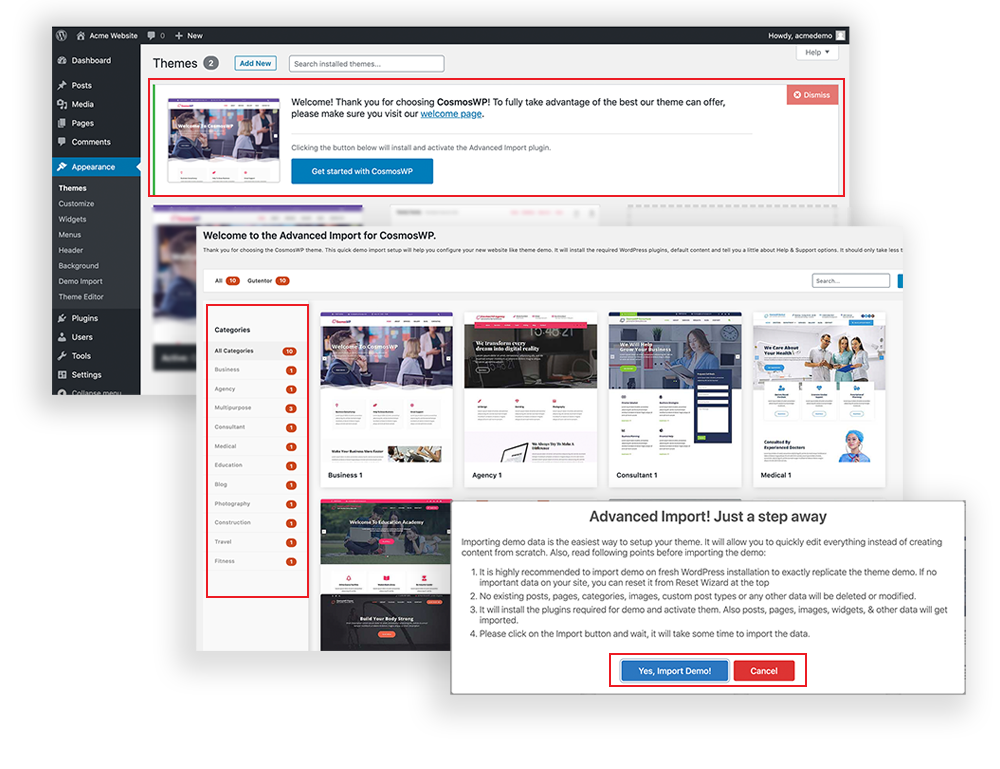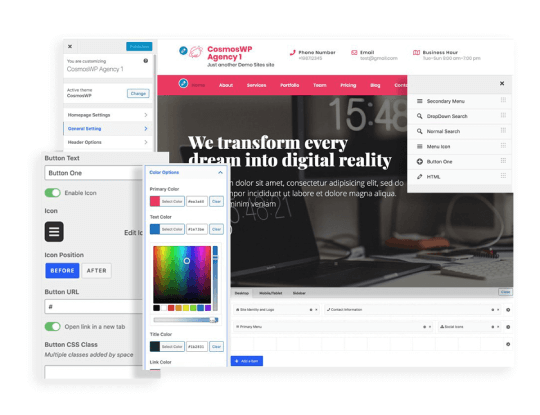 3. Customization
Once you import the demo from templae library, you start customizing as per your preference.

Dashboard>Appearence>Customize
You have full control over existing template.
4. Customizing Posts and Pages
Customize default pages and post from the customizer settings.

Go to pages and posts and edit according to your preference. This way, you can convert the default page into your custom design.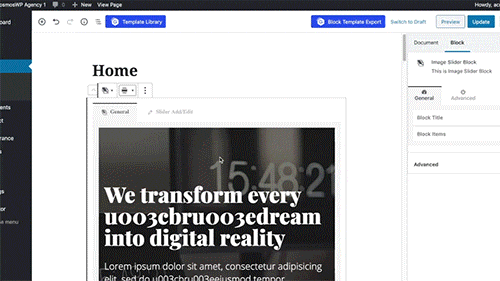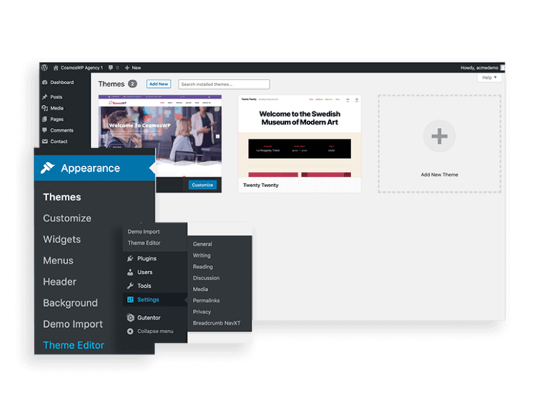 5. General Settings
You can access all the default settings of the wordpress along with CosmosWP setting. Edit and customize each and every elements of your WordPress site.